Videos
Please use tab to navigate through video controls.
Upon entering the player press space bar to reach the play button
Heather & Tony's Story - A Network Care Case Study
This 12 minute film beautifully demonstrates how communities can network together to support people facing end of life We thank Tony Speechly (RIP) and his wife Heather for graciously agreeing...Read more
---
Heather & Tony's Story - A Network Care Case Study
This 12 minute film beautifully demonstrates how communities can network together to support people facing end of life. We thank Tony Speechly (RIP) and his wife Heather for graciously agreeing to being the subject of this case study which was filmed in 2019.
In Memory of Ordinary Things
A beautiful insight into the "In Memory of Ordinary Things" community arts project that was run during August 2019 by Albany's Dying to Know Day Committee. This is just one of the community partners that WAPHA's Great Southern Compassionate Communities team is working with as part of its work on the "Greater Choice for At Home Palliative Care" measure. Take a moment to consider these poignant and generously shared memories and think about what death and dying (the "D" words) mean to you and your family.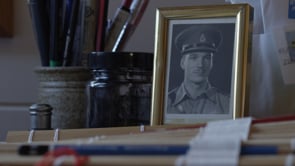 Memories Dreams Reflections - Fathers and Daughters
This beautiful short video, made by Denmark local film maker Rob Castiglione, comprises a series of local microfilms/vignettes in a range of styles capturing the memories of the dead and the ordinary objects that we choose to connect us to them. For anyone who has lost a parent, or indeed any loved one, it is sure to provide a poignant reminder and make you think about the impact your life leaves on those around us.
Great Southern Compassionate Communities - Partnership with City of Albany
In this month's Better health, together video, WA Primary Health Alliance CEO, Learne Durrington chats to City of Albany Mayor, Dennis Wellington about our partnership in delivering the Compassionate Communities project. The project, which targets communities in the Great Southern, is a whole of community approach to increasing awareness of end of life, and empowering people to live and die well, at home where possible. Compassionate Communities is the approach we have adopted in delivering the Greater Choice for At Home Palliative Care initiative. Compassionate Communities recognise that caring for one another during a health crisis or personal loss is not solely a task for health and social services, but it is everyone's responsibility. It is an individual's network, both formal and informal, that is essential to supporting quality end of life care at home and are most likely to exist when the carer or dying person is part of a community. Local governments are often considered to be 'closest to the people' not only because of the range of services they provide for the community but also the effect of those services on community health and wellbeing. Some of the great practical examples as a result of our collaboration with the City of Albany include: The inclusion of Compassionate Communities principles in the 2018-2022 Public Health Plan The recognition and inclusion of End of Life as a priority area in the Age Friendly Charter An interactive art project delivered through the Vancouver Arts Centre to stimulate conversation within community about supporting one another to live well at the end of life In Memory of Ordinary Things – an exhibition that includes, a memory wall, storytelling and short film The commencement of the Community Connector position within the City of Albany and working with the Shires of Plantagenet and Denmark to implement network care models in those communities
Lower Great Southern Age Friendly Charter
The Age Friendly Charter defines the values and aspirations as told by older community members living in the shires of Albany, Denmark and Plantagenet, and how together as service providers and government we can work together to improve the ways in which people in our community can live longer, healthier and happier lives. Download the charter here https://www.wapha.org.au/wp-content/uploads/2019/08/Age-Friendly-Charter.pdf
Dementia Friendly Communities
Here Jeanette talks about how through an opportunity to raise awareness about her condition in a local business they were able to support her and enrich their own workplace. A dementia diagnosis is often accompanied by stigma, isolation, discrimination and misunderstanding which can impede the person with dementia living with meaning and purpose in the community. People with dementia deserve to participate in everyday life, and require support and understanding to do so. There are many Dementia Friendly Community activities across Western Australia. To find something near you visit Alzheimer's WA Dementia Friendly Communities